Complete College Georgia
Georgia's Future...
The Georgia of the future is a state where a majority of the available jobs are out of reach to a majority of its people.  
New employers and new job creation are lost to other parts of the world. Existing  employers begin to question the benefit of staying with a workforce that falls  near the bottom of states inside a nation that lags behind most other developed  countries in terms of education. This future is not distant, but eight years near.
By 2025, it is projected that over 60 percent of jobs in Georgia will require some  form of a college education, whether a certificate, associate's degree, or bachelor's  degree. Today, only 45.3 percent of the state's young adults, its burgeoning  workforce, qualify. Georgia's level of higher education attainment is not expected  to notably increase in this time period.  
Under the direction of Governor Nathan Deal's Complete College Georgia initiative, the University System of Georgia and the Technical College System of Georgia address this critical need in Georgia's Higher Education Completion Plan. The two Systems emphasize the consequences of inaction, identify what must be done, and outline a collaborative process to guide the work of their respective 52 institutions of higher education to rapidly increase the proportion of young adults with a certificate or degree, while maintaining a commitment to quality. 
---
CCG Collaborative Capacity grants provide funding for one-time symposia or a series of gatherings to address strategies to meet CCG goals for institutions across the state. The grant's purpose is to support the convening of faculty and staff from at least two (and preferably more) institutions of higher education (IHE) to create plans, policies and procedures to assist the institutions and state to better meet CCG goals. Six symposia are planned for Fall 2016.
---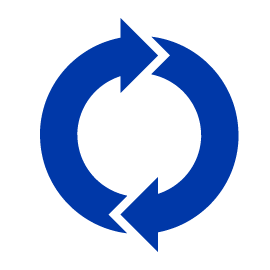 The CCG Campus Plan Updates are intended to be an opportunity for your institution to reflect on your past work and plan for next steps.  Updates are living documents rooted in your institutional mission and student body profile and reflecting the work that will get closest to your goals for improved student success.  It is our intention for updates to be a part of a campus planning process that helps to identify success and challenges and communicates these to peers at institutions across the University System
For 2016, the Campus Plan Updates retain much of the reporting structure from the previous two years.  In response to suggestions from campuses, we have made a few improvements in the structure and suggested process for the updates.
---

The CCG Collaborative Capacity grants are a follow-up to the 2016 CCG Regional Meetings that gathered schools from four different regions of Georgia to pool resources in search of solutions to CCG challenges. As stated at the Regional Meetings, these grants are intended to be the next stage in planning to produce concrete, actionable steps to address identified challenges.