Georgia Gwinnett College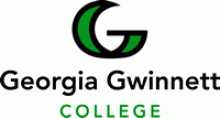 Georgia Gwinnett College (GGC)—a four-year institution—provides access to targeted baccalaureate level degrees that meet the economic development needs of the growing and diverse population of the northeast Atlanta metropolitan region. It emphasizes the innovative use of technology and active-learning environments to provide enhanced learning experiences, practical opportunities to apply knowledge, increased scheduling flexibility, and a variety of course delivery options.
GGC's outstanding faculty and staff actively engage students in various learning environments, serve as mentors and advisors, and assist students through programs designed to enhance their academic, social and personal development. GGC produces contributing citizens and future leaders for Georgia and the nation. Its graduates are inspired to contribute to the local, state, national and international communities, and are prepared to anticipate and respond effectively to an uncertain and changing world.
GGC was literally built from the ground up to support student success. Its innovative approach to higher education has achieved retention rates unheard of for an access institution.
GGC is the #5 top public Southern regional college, according to the 2014 U.S. News & World Report Best Colleges. It also is a College of Distinction and a 2014 Military Friendly School.
Georgia Gwinnett College is the first public four-year liberal arts college to be founded in the United States in the 21st century according to the American Council on Education. It also is the first four-year college to be founded in Georgia in more than 100 years. It opened in 2006 with 118 students, and has since experienced dramatic growth in enrollment, faculty and programs.
GGC enrolls almost 10,000 students, making it one of the 10 largest institutions within the university system. It anticipates continued growth. The college employs about 1,000 faculty and staff.
The college offers 12 degree programs: biology, business administration, criminal justice/criminology, early childhood education, English, exercise science, history, information technology, mathematics, political science, psychology and special education. Almost 40 areas of concentration provide students flexibility within their degree programs. GGC will introduce a baccalaureate program in nursing in the fall of 2014.
The college has a non-traditional organizational structure and has no academic departments, facilitating more cross-disciplinary interaction among faculty and students. Programs are organized into five schools: Business, Education, Health Sciences, Liberal Arts and Science and Technology.
In 2010, Georgia Gwinnett College made a historic transformation from a commuter institution to a full-service, residential campus. It opened its first student resident halls, a student center and a library and learning center, and later, a laboratory facility. The GGC Grizzlies completed their historic first season of competition in 2012, and opened a new Grizzly Athletics Complex.
A new Allied Health and Sciences building is under construction and schedule to open in the fall of 2014.
GGC had an economic impact of more than $296 million during FY 2012.